7 reasons to choose Samsung DVM S systems
Large Heating and Cooling Capacity
Experience the ultimate heating and cooling capacity while optimizing space with an efficiently sized design.
Year-Round Climate Control
Advanced temperature control and a rapid cooling and heating performance.
Reduce energy consumption and costs with a dual inverter system featuring simultaneous compressor operation for higher performance.
Enhance the airflow with smarter, more efficient heating technology for cold weather environments.
Easy install due to piping length and a lightweight design.
Monitor system performance effectively.
Ensure dependable cooling and heating for various conditions.
The flexibility of our DVM Systems allows for more creative installations. The DVM-VRF Systems are compatible with a large variety of indoor types, enabling you to choose the combination best suited to the project. Each indoor unit can also have a different temperature set – providing the ultimate comfort.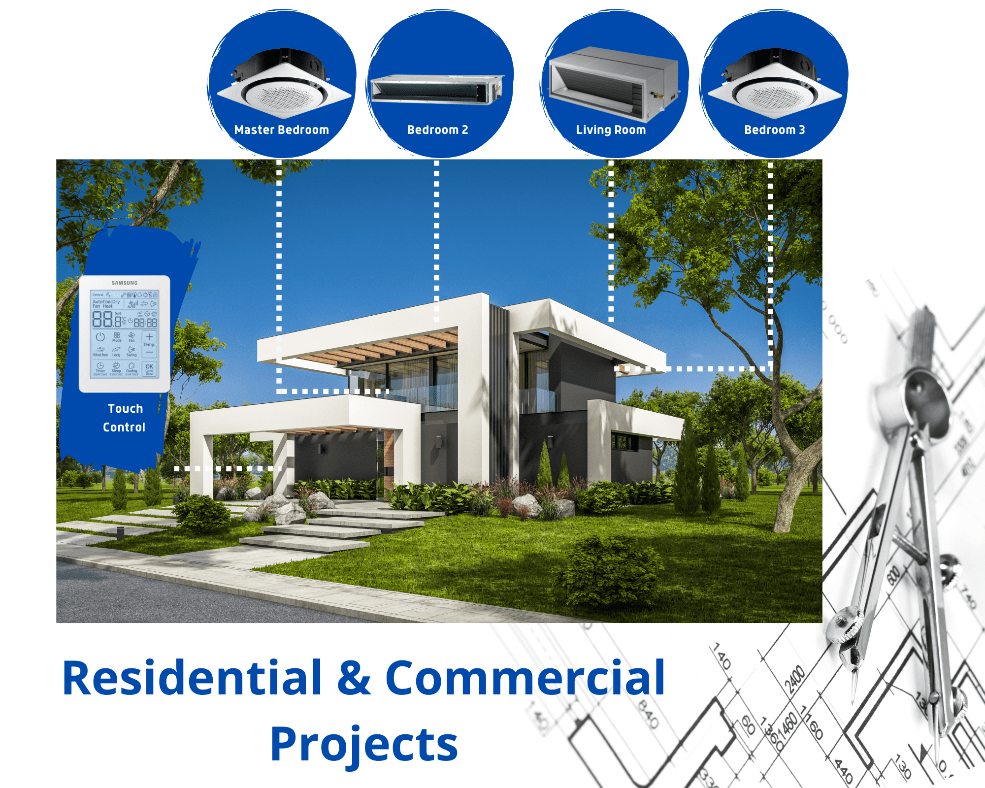 design to suit your requirements
FREE
Let us help with your design.
• In house selection of your specified equipment, laid out to best suit your installation requirements
• Creation of a project report with complete equipment list and product specification
• In house assistance with additional refrigerant calculations
• Controls and accessary selection assistance
• On site product specific installation training available